A Journey With An Old Friend and His New Licence.
A multi part story of a BC experience with the Triumph Tiger and a Royal Enfield Himalayan.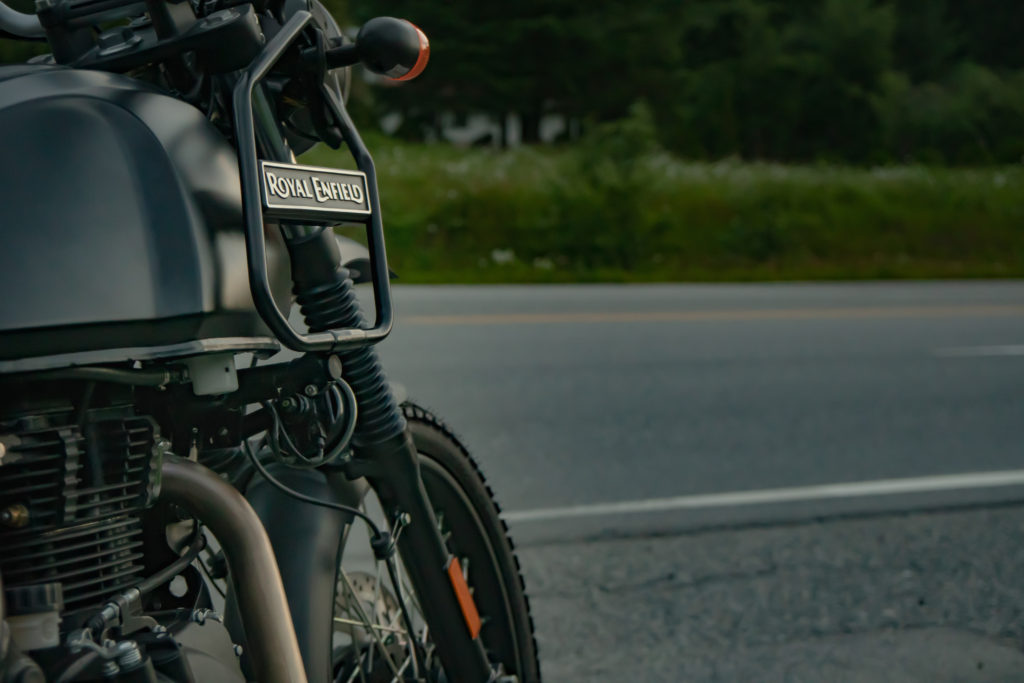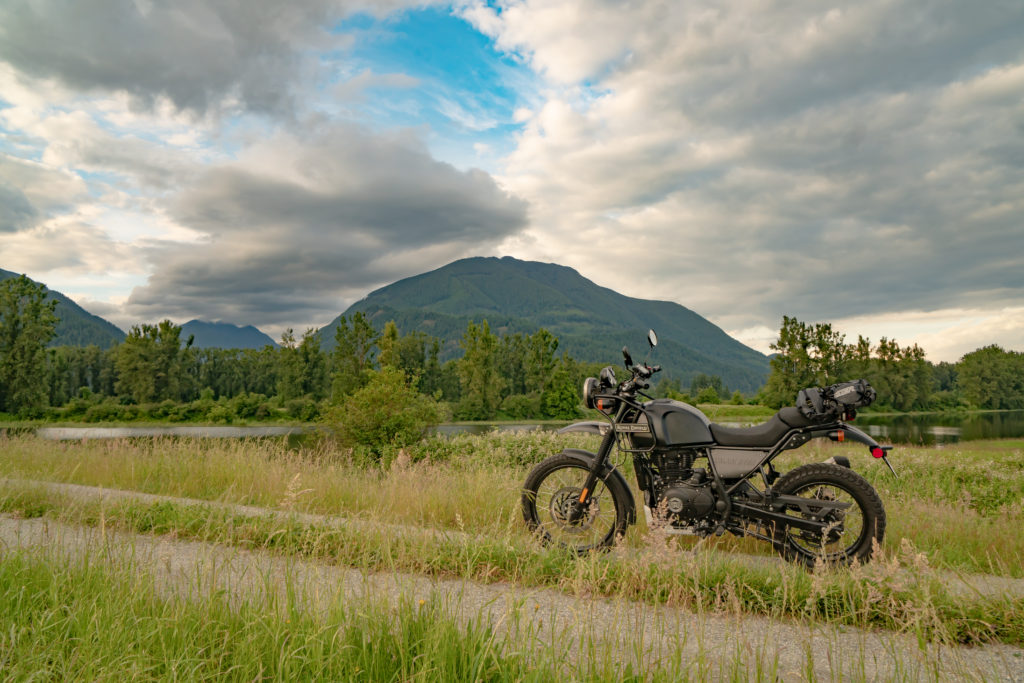 10 years ago it began. Chatting with an old friend. Telling the story of a recent ride I had. Describing the experience to someone who has never experienced it himself, I would hear responses and silent breaks in the conversation knowing all to well the moments of deep imagination and excitement of the idea of riding off of his own adventure someday. Small seeds. I too would spend those moments dreaming of us riding off on some grand adventure.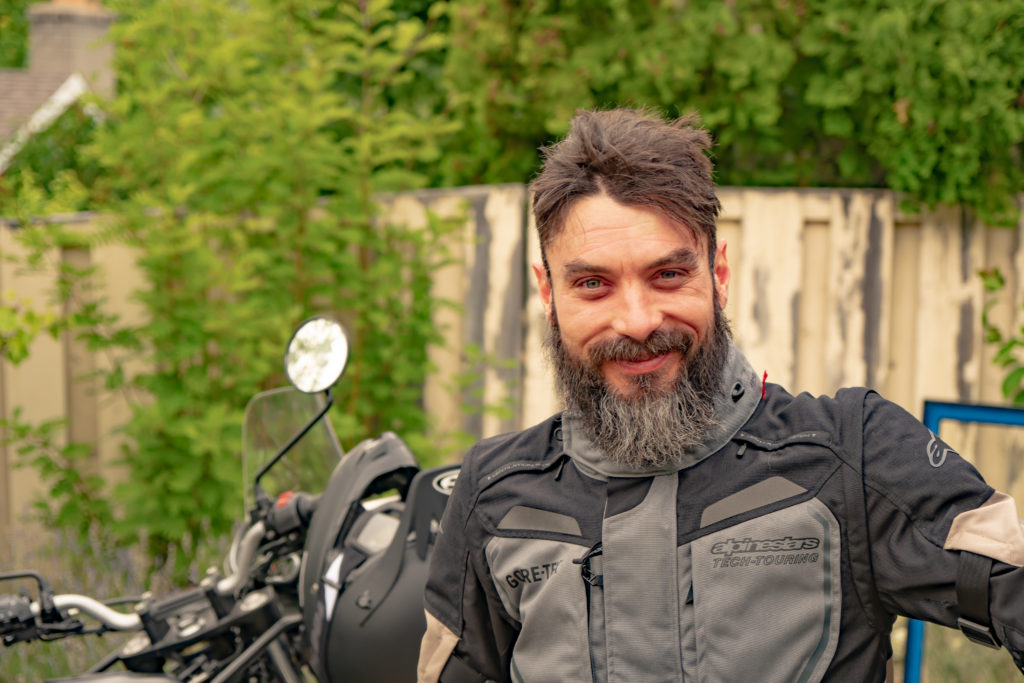 I believe the best traveling experiences are had with great friends and an abundance of positive energy. Concurring your challenges or accepting defeat and finding another way, its all supposed to be part of it. This ends up becoming the journey you were meant to be on, you just don't know it. It's not always the size of the adventure, or the type of bike that will make it a great experience. Waiting for this day to burn around with my old friend Curt, I continued to ride.
Fast forward to 2019. The guy who use to play lead guitar in our band and paddle whitewater rapids with me in earlier years, was ready to pull the trigger on the next adventure.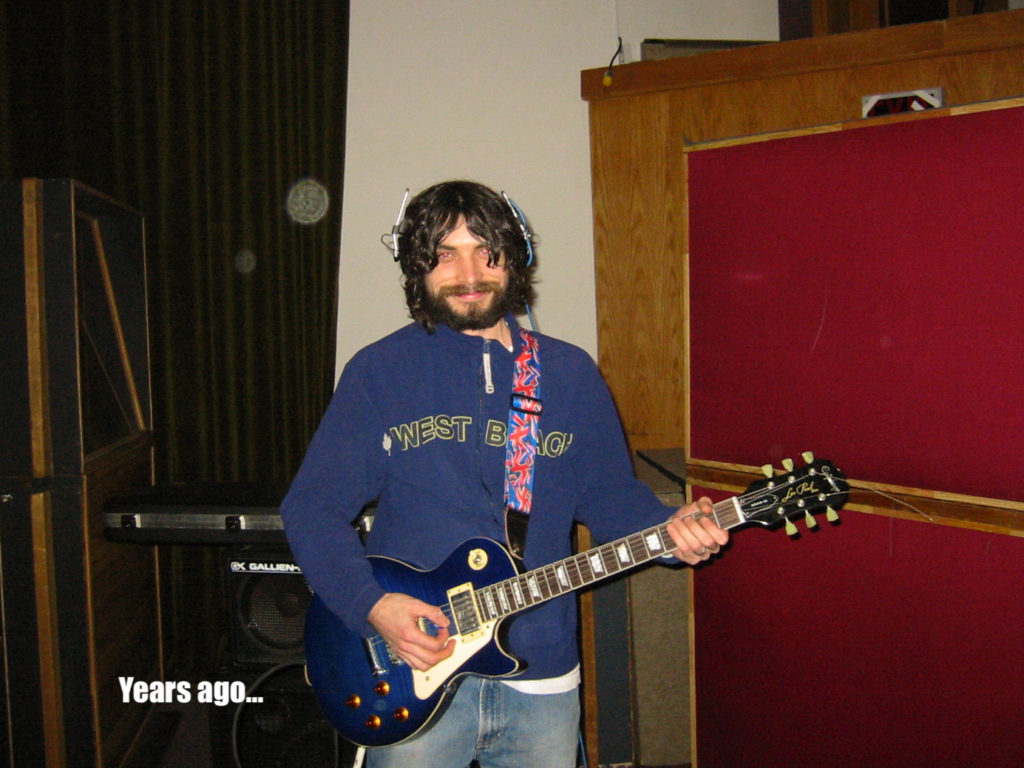 Finally… he was ready. Passed his rider training course and had his sites narrowed on a bike. Well exploring every detail of available lighter weight duel sport bikes, I believe he went through the same exciting struggle of finding the right one that we all have done in the past. I know this guy. He is an off road meanderer, not a off road ripper, a real chill vibe rider for sure. He needs something that he can grow his road riding roots on, but still be able to venture into the trees. He asked me about the Himaliyan made by Royal Enfield. This is a bike that needs to be understood rather than compared. I hear it can do pretty much anything…adequately. It's a chill bike and only fitting for certain personalities. It was perfect.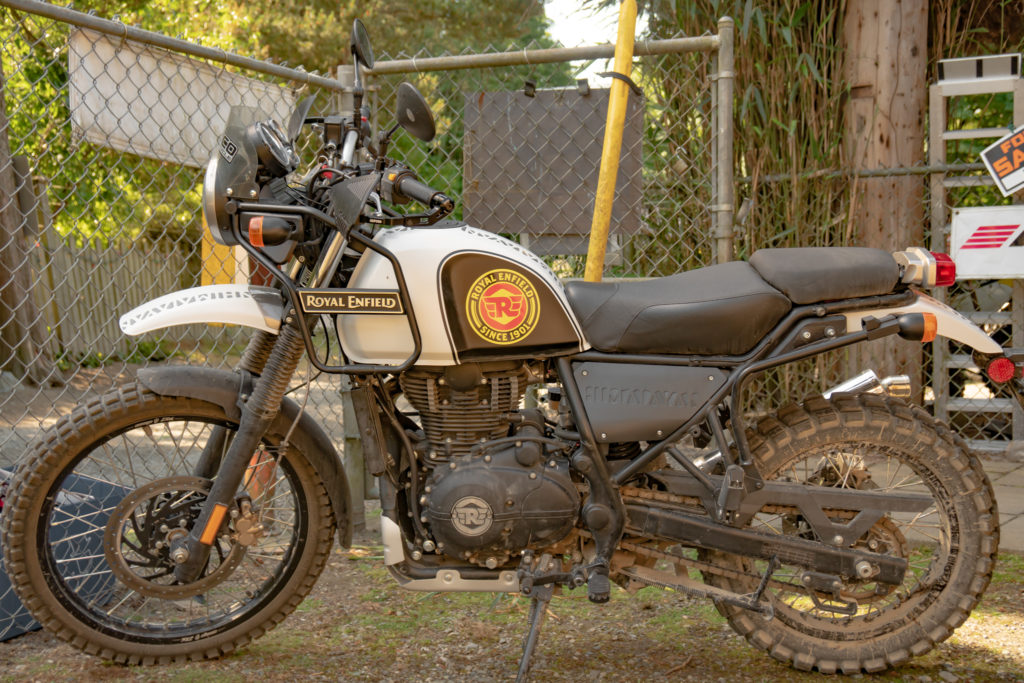 The journey to buying a new Himalayan was a story in itself, however I will leave out the roller coaster of circumstances that lead us to Kenco, a Vancouver Island Royal Enfield dealership. Seeing the bike for the first time I watched my friend get a good look through the fence. Like an animal trapped in the confines of a cage the bike stood there deprived, never knowing what real freedom feels like, it's greatest experiences yet to come. Peering from the other side the same could be said for my friend.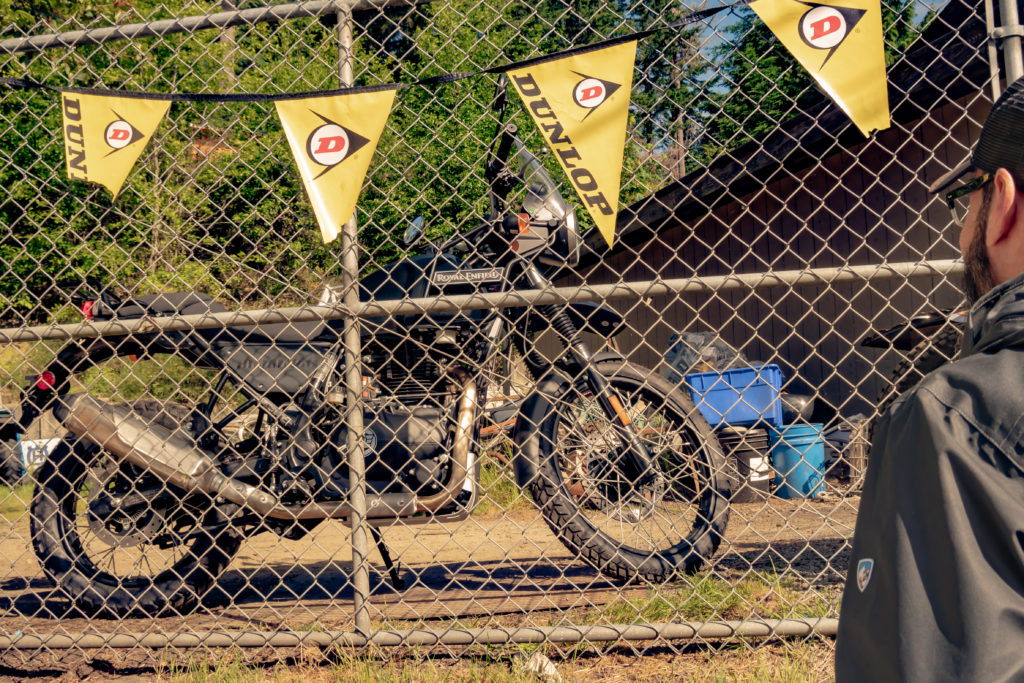 With the paperwork and insurance taking its time, I had a moment to install its first upgrade. Good lighting is so important so I gifted him a Cyplops H4 LED headlight bulb. I strongly feel these things add a ton of safety to a bike in a simple upgrade. Way nicer to ride at night, easier to be seen and I pleased to see my buddy will be safer with it.
The experience at Kenco turned out to be the kinda the experience you would always look for when buying a bike, and Ken gave him a good introduction to what it feels like to be in a riders community.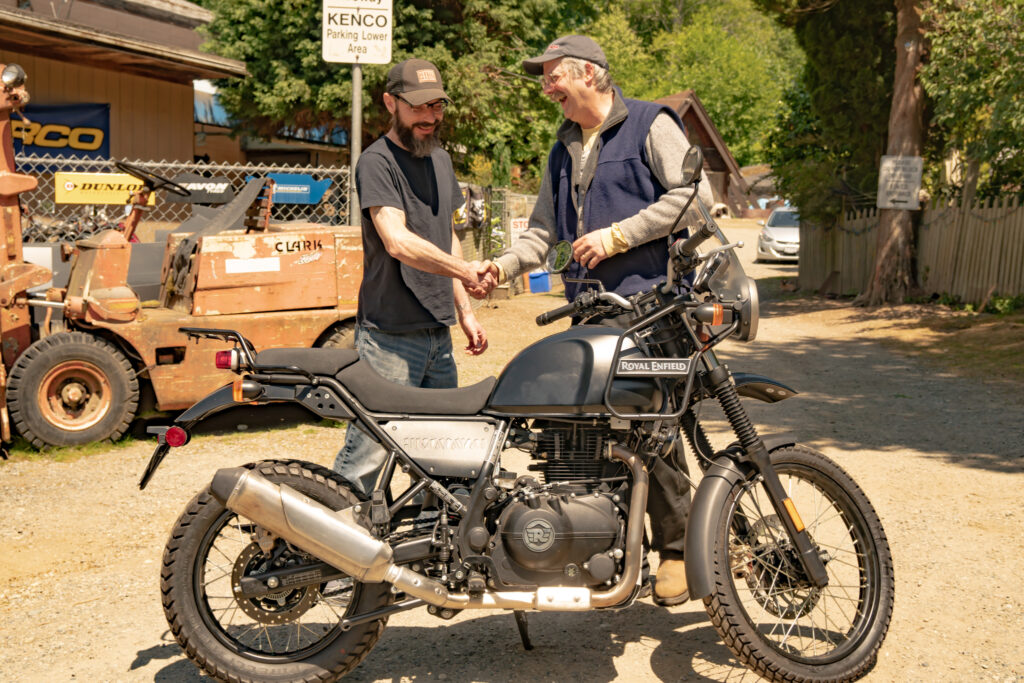 With the reality setting in that the bike is really his and the new keys were handed to my friend, they were then quickly passed to me… no kidding. 🙂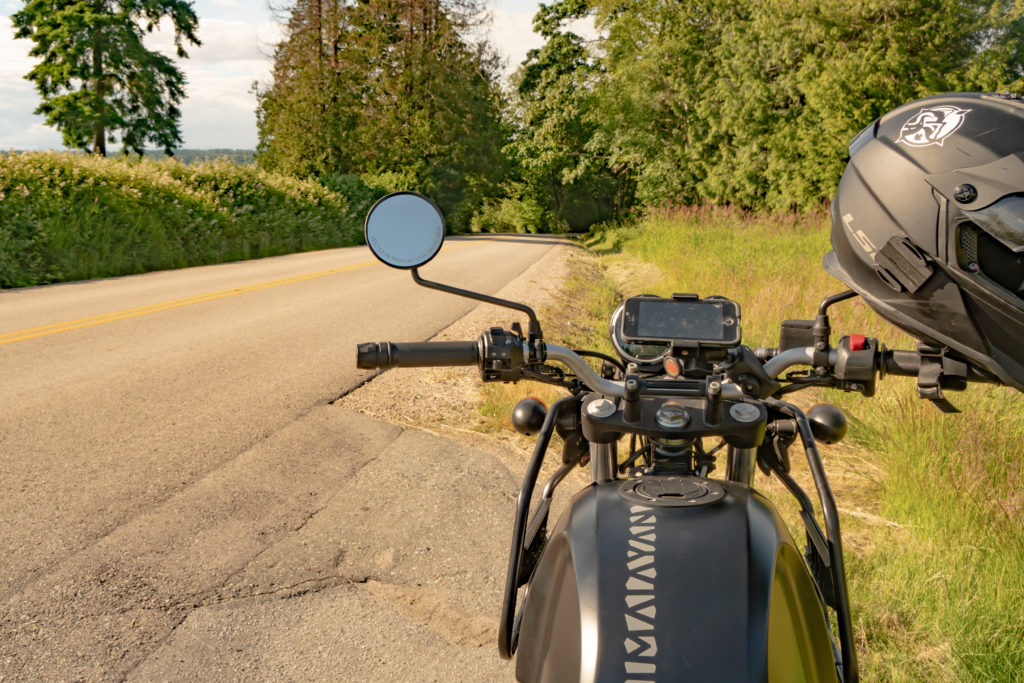 While I would have preferred for us to ride our bikes back together, my friend was too new of a rider to safely take all the mountain routes back to Kamloops, and legally couldn't ride at night anyway. So it became my mission to safely transport it back to Kamloops. "Campbell here, reporting for duty." 😉 Always up for a bike adventure, this was an uncommon experience for sure. Here's the scenario… I had to ride the bike about 550 kms, but, can't exceed 85km an hour…. The bike is a 411cc, only producing 24.5 hp, and was fresh out of the box. Needing to be broken in properly it was't a good idea to exceed 4500 rpm for any length of time… so 85 was it… "Holy Hell!" I never cruse nearly that slow! This means no major highways, back routes as much as possible. What I though would be a lesson in extreme patience turned out to be actually really relaxing. This was a delivery, I just had to just take it easy, its gonna take a while…. And it sure did. At times feeling like some sort of military stress test, I wasn't prepared for the huge drop in temperatures this time of year. I arrived later and much colder than expected. Showed up at his place at 2 in the morning, shivering.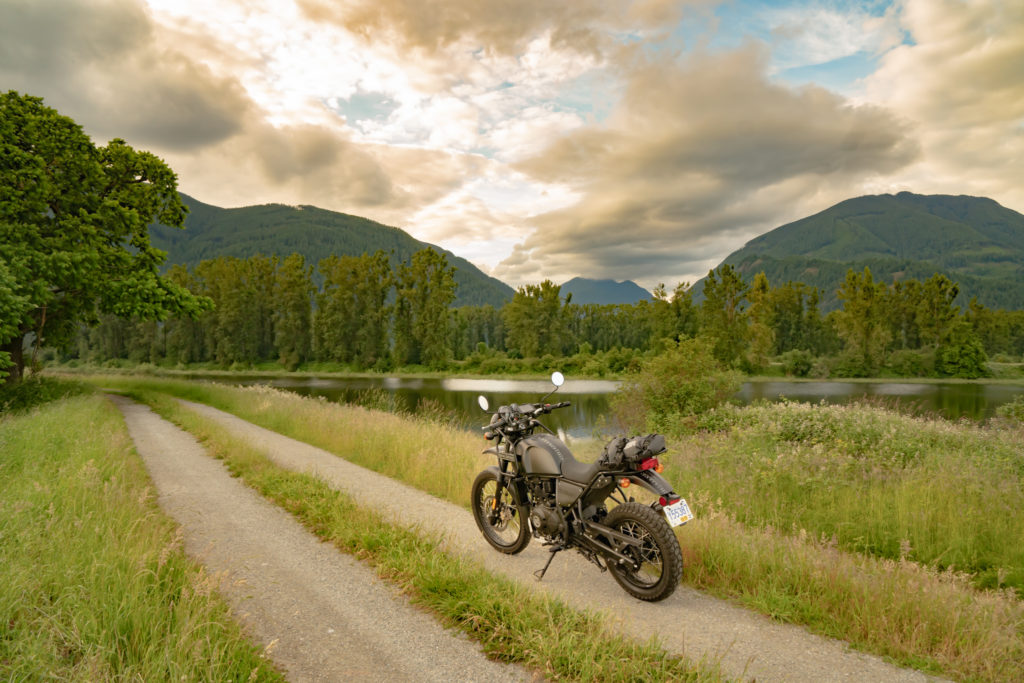 I Would do it again in a second, only with warmer gear. It was a unique experience riding at that pace and being alone in the mountains that night. Surrounded by the black silhouettes lining the sky in all directions. The engine had a smoothness that more closely resembled a single cylinder version of a Triumph Bonneville than a DR or KLR. I was surprised by this and found it easy to relax into this chill pace with vibrations not being an issue at all. The bike seemed to belong on roads like these rather than on major highways. Noticing more details in my surroundings, I oddly found myself sight seeing more than riding for a change and the feeling of being a rider as well as a passenger was a different riding experience. I liked it, and I think my buddy will too.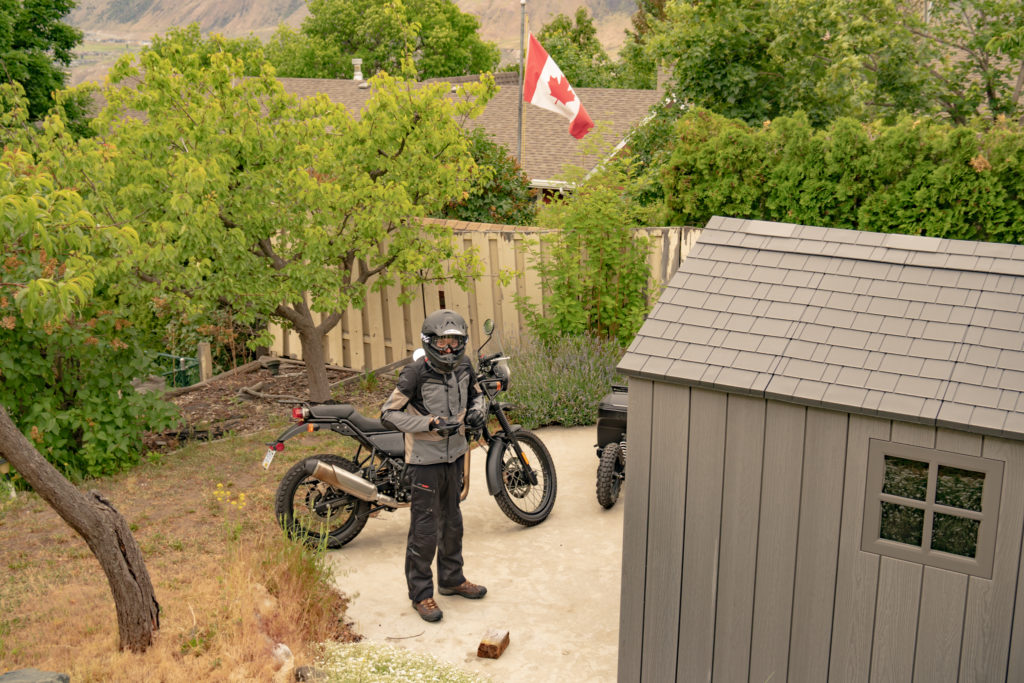 Mission Accomplished. He was stoked. Telling me weeks afterward that everyday at work he can't stop thinking about riding it… and I think he might be a little obsessed… Ha ha ha. "Copy that. Loud and clear."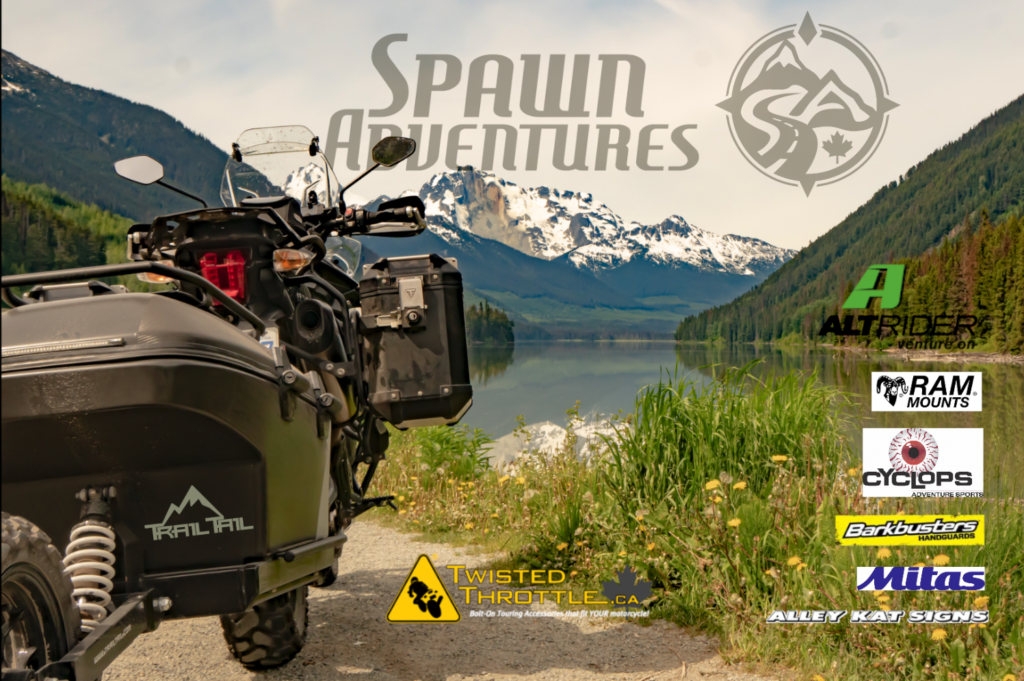 With my old friend recently purchasing his first bike, he'd put some K's on it, and we took the bikes out together and tested his skills in the bush…to be continued.